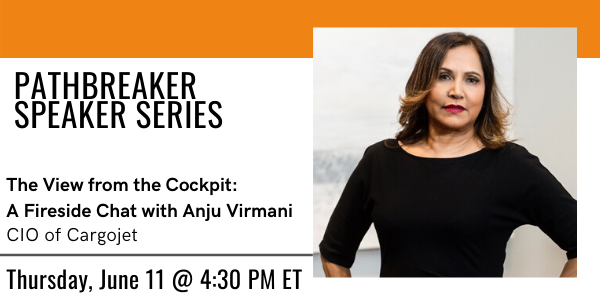 From her vantage point as CIO of Cargojet, the airline whose business has increased by 35% since the pandemic began, as a member of the board of Ontario Health, charged with revamping the province's healthcare system, and through her network of CIOs, Anju Virmani has her finger on the pulse of thousands of critical developments during this period of upheaval.
Watch the Crowdcast recording as she shares her exclusive insights with host Pauline Couture.
---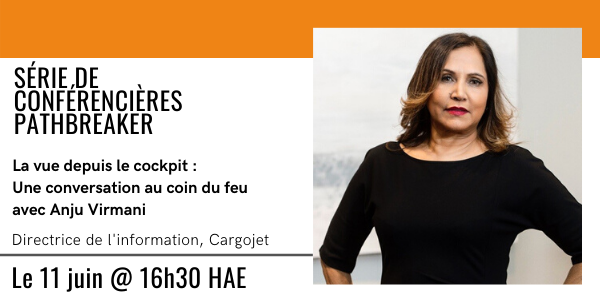 De son poste de directrice de l'information de Cargojet, la compagnie aérienne dont les activités ont augmenté de 35 % depuis le début de la pandémie, en tant que membre du conseil d'administration de l'Ontario Health, chargée de réorganiser le système de santé de la province, et grâce à son réseau de directeurs de l'information, Anju Virmani est au courant de milliers de développements critiques pendant cette période de bouleversements.